Home
»
Features
,
PlayStation Vita
PS Vita: The Past, The Present, The Future
The arrival of a new piece of gaming hardware is a special moment for any gamer. They may just be plastic boxes filled with microchips, diodes and (more recently) tilt sensors and wifi, but they symbolise a gateway into a whole new world of gaming goodness. The latest entry into the hardware wars is the PlayStation Vita which hit UK shores on the 22nd February 2012. Much has been written about Sony's latest attempt to crack the hand-held market, and much has been made of its bumpy start in Japan; but now it's finally in our hands, how does the PS Vita stack up?
Before examining the PS Vita itself, it seems shrewd to spend some time looking at the fortunes of its predecessor – the PlayStation Portable (PSP). From the moment Sony's first foray into hand-held gaming was announced, all and sundry seemed convinced that the corporation was onto a winner. Here was a pocket-sized gaming device with the power of PlayStation 2, a gorgeous design and a screen to make even the most cynical gamer dribble in anticipation. Helping to increase the feeling of inevitable success was the fact that Nintendo was prepping to launch the Nintendo DS; a system that seemed to pose far too many questions to comfortably nestle into the number one spot long occupied by the mighty Game Boy.
At the risk of sounding smug, I always had an inkling that the PSP would ultimately have to settle for second place. Its line up of games was uninspiring, and though its technical prowess was impressive, the potential for it to offer new experiences seemed limited. And then there was the lack of a second analogue stick; an omission that ultimately resulted in many titles feeling hopelessly compromised. The Nintendo DS, on the other hand, quickly managed to convert all that head-scratching into a concept that set one's mind fizzing with possibilities and what-ifs. What magic could those two screens be used for? And how about that touch-screen? I for one was intrigued…and, 150 million sales later, so it seems was the rest of the world.
Fast forward to 2012, and the hand-held gaming market has changed radically. The era of the smartphone has made gamers of seemingly everyone, and the committed portable gaming device now has to not only wow us with its features and software line-up, but also finds itself locked in a fight to justify its very existence. After a bumpy the start, Nintendo's latest – the 3DS – seems to be settling into some sort of groove, dispelling some of the concerns in regards to the latter, but with a one-year disadvantage and a higher price tag, the task facing the PS Vita seems considerable.
All this history and concerns over sales to date in Japan are very easy to forget when you begin to look more closely at the PS Vita. Before you even open the box, it feels like the product of a company that has learnt from previous mistakes and done everything within its power to ensure that their device doesn't fall foul of similar shortfalls. In fact, the PS Vita's feature list suggest that Sony have taken a 'kitchen-sink' approach, packing in nearly every feature you could think of in the hope that in doing so the device can't fail to appeal to everyone. Processing power promising PlayStation 3 quality visuals, two analogue sticks, a touch-screen, a rear-touchpad, tilt sensors, Wifi, 3G (optional), front and back cameras…it's a list that induces some of that 'Nintendo DS'-intrigue all over again.
This sense of intrigue and wonder persists when you finally wrap your hands around the PS Vita's frame. Though clearly from the same design-pool as the PSP, it's surprisingly light, and the larger size and more rounded curves make it more comfortable to hold. As there are no moving parts it's also disconcertingly quiet; the games come on proprietary memory cards or via download, so there is no whirring of UMD diskettes here. Seeing the 5 inch, Super-AMOLED touch-screen spring to life for the first time also brings a sense of awe, producing as it does wonderfully crisp images that do absolute justice to the games that the system hosts.
After a brief set up, the first thing that most players will do is check out 'Welcome Park', a fun little app filled with mini-games showcasing the PS Vita features and, like pretty much everything on the Vita, feels accessible and slick. The touch-screen is particularly impressive, recognising even the most delicate of touches, making navigating the bubble-theme home screen a doddle.
Once you've finished cooing over the systems design, it's time to dive into some games, and once again the PS Vita impresses. I started out with Ubisoft's Rayman Origins which was a winner on all fronts; the game's glorious cartoonish 2D visuals looking fantastic on the Vita's screen, and it took no time at all to adjust to the systems dinky analogue-sticks. Finally, the face-buttons proved to be responsive and satisfying to press. Uncharted: Golden Abyss is utterly authentic and (through smart use of the tilt-sensor, touch-screen, rear touch pad and camera) for my money felt fresher than Nathan Drake's last console outing.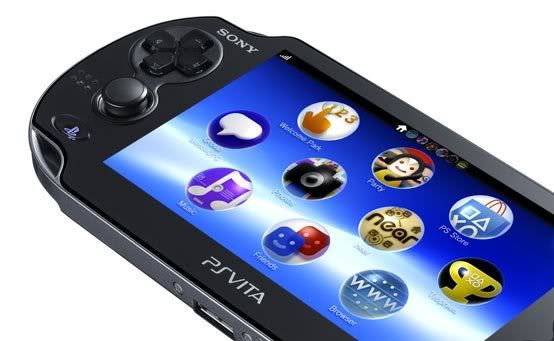 In short, it takes no time at all to realise that Sony's promises of PS3 quality portable gaming weren't at all far-fetched, and it is in this that the Vita finds it's greatest strength and possibly it's greatest weakness. For gamers such as myself – and other gamers to whom I have shown the device – the PSVita is effortlessly impressive. In stark contrast however, the reaction from virtually every non- or casual-gamer I've met has been far more subdued, indifferent even.
The problem is that outside the obvious pull the PS Vita has on the hardcore, it currently lacks a defining eyebrow-raising hook to gain much traction outside this market. The DS had its two screens, the 3DS its parallax-barrier screen, and the iPhone has the power to do…well…almost anything you want. The PS Vita might be stocked to the gills with inputs and sheer technical grunt, but how appealing is its console-quality experience to people who have previously had no interest in consoles? You could point to its rear touch-pad, but until developers start to churn out games that make this a real differentiator, it will likely remain a novelty.
Of course, all of this is could be quickly forgotten if the system is backed up with a library of games that appeals to the broader audience, but even then I'm not sure that it is in this that the systems future lies. After all, casual, touch-screen leaning gamers are already extremely well served by theirs mart phones and iPads, and I'm uncertain that the Vita will be able to change this in any considerable way.
It's not all doom and gloom however, as the PS Vita is well placed to become the de-facto portable for the hardcore gamer. The lure of 69p apps and spanky Retina displays could quickly be forgotten once Sony manage to get heavy hitters such as Call of Duty and Grand Theft Auto on the device, and with the recently leaked reveal of the latter and Activision promising the former, the future is looking bright. Even if you're not a commuter with time to kill, the possibility of playing Call of Duty during your lunch break must surely be massive draw?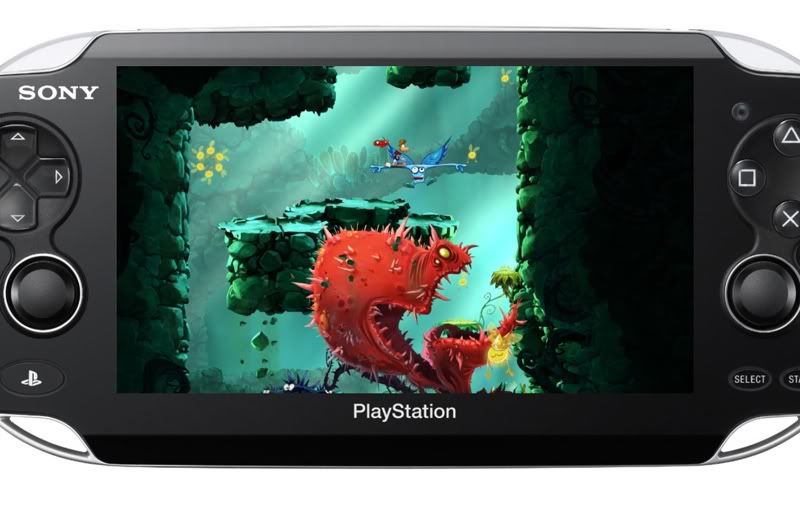 As well as being incredibly strong, the PS Vita's launch line up also suggests that Sony could potentially build a strong position in the mid-ranged price bracket. Downloadable titles like Motorstorm RC and Tales from Space: Mutant Blobs Attack might be more expensive than you're average iOS title, but their £5 asking price is easily justified by the experience they provide. These are fully realised titles with strong visuals and mechanics that instantly showcase the benefits of having real, physical control inputs. The upcoming PlayStation Suite and its promise of more open development opportunities should also be invaluable in bringing more reasonably priced experiences to the system.
More than ever before, Sony has everything to play for and the success of its latest hand-held lays squarely in the corporation's hands. There are many dismissing the Vita – pointing out that smart phones are taking over the world, that its sales have been less than stellar, that Apple are becoming the king of games without even trying. But – and it's a big 'but' – the PS Vita is a gorgeous piece of kit with so much versatility that is perfectly capable (and, I would argue, worthy) of a great deal of success. Sony just needs to play its cards right and gain the right level of support from developers, publishers and gamers.
On a personal note, I'm more than happy with my £230 investment – as a passionate gamer, the PS Vita is scratching my gaming itch beautifully and has not only managed to kick my 3DS firmly into 2nd place (for now, at least) but also hold its own against the consoles sitting under my TV. It's a device that is a pleasure to play and, more importantly, that I find myself wanting to play. Sitting on a train playing a PS3 quality Uncharted is still bringing with it a rush of giddy excitement ('I'm on a TRAIN! Playing Uncharted!') and it is here that I think the system's real magic lies – in breaking the tethers that tied beautiful, epic gaming to the living room and allowing you to keep them with you wherever you go.
(This feature originally appeared on www.gametaroo.com)
Have you downloaded the latest issue from GamerZines yet? Check it out here!